02 Audi a4 1.8T Quattro.
Moods:
-Wheels: XXR 518 19x8 Tires- 225/35/19
-Coilovers Jom
-Original Roof Racks with Yakima Fairing
-Bumper and sides kirts oettinger Replica
-Aftermarket Headlights with leds and the eyelids
-Low Trunk lip spoiler
-ventilated discs
-Catback
When he first move to here FL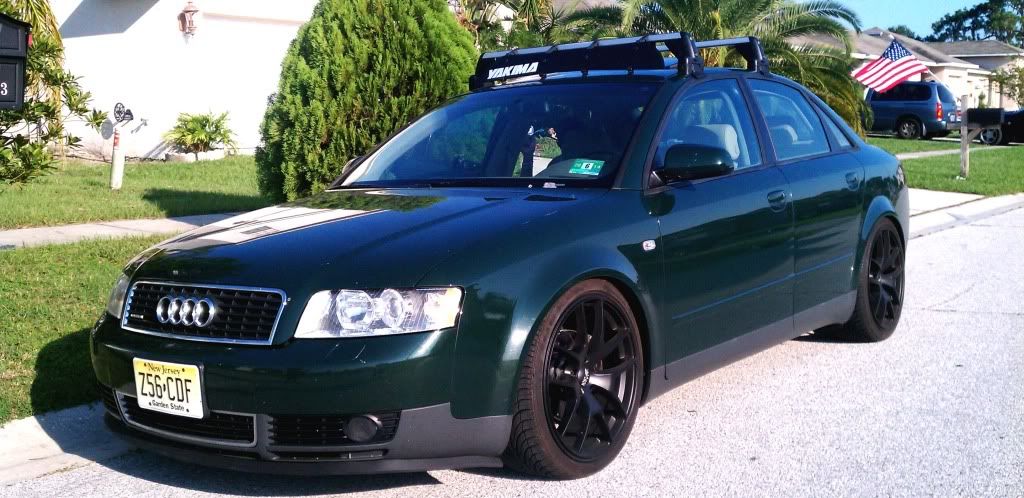 Here with the Headlights,Grill Painted Black,Side skirts and aftermarket Bumper.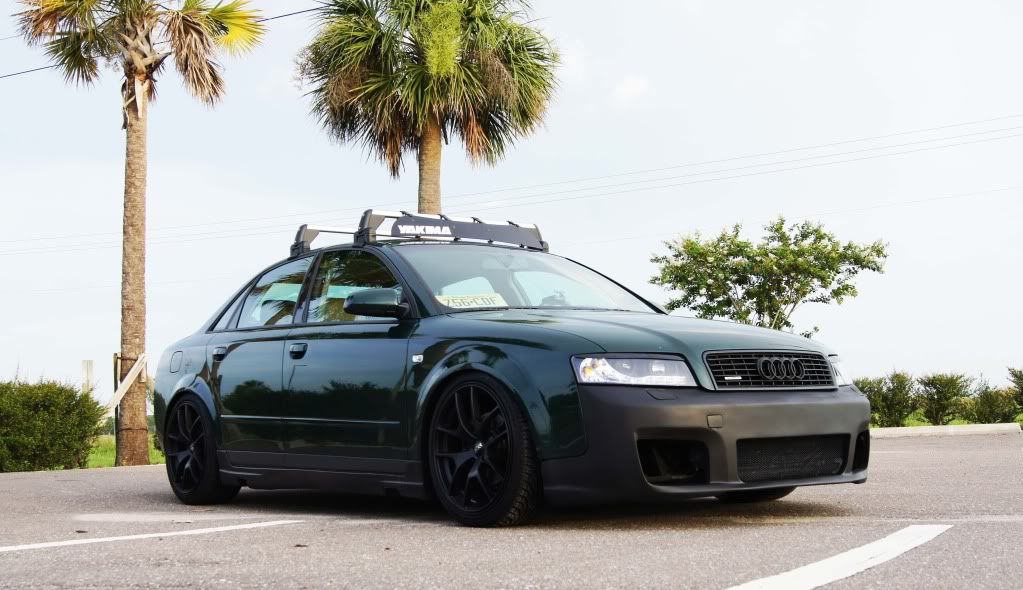 Now with the side skirts and bumper painted. Firts time we paint with spray gun so I think we did good lol!!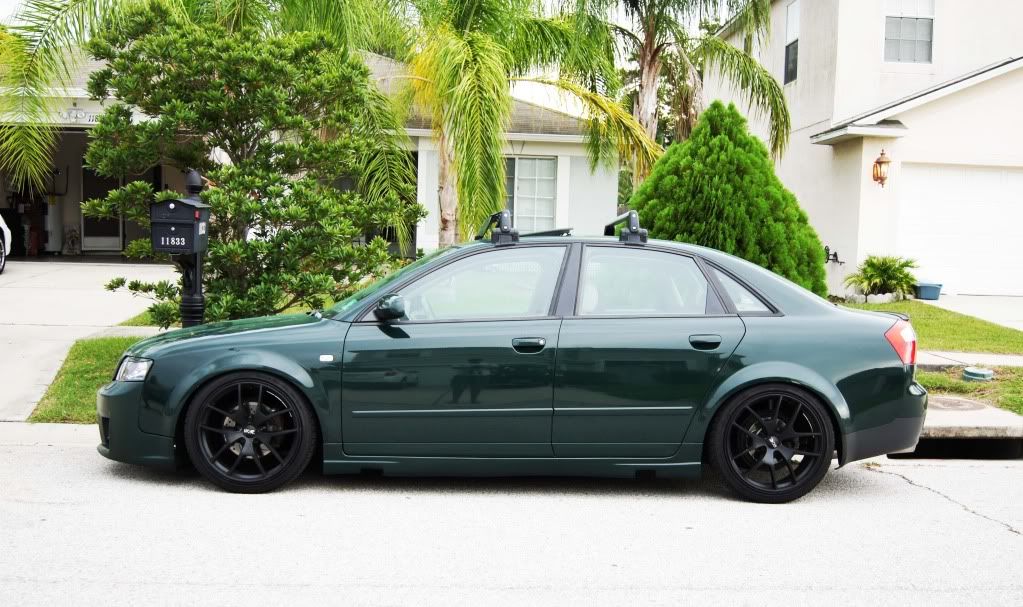 We put the car all together just in one week